With total capacity of up to 420 MW (phase 1), Dau Tieng solar power plants in Tay Ninh is considered the largest renewable energy project in Southeast Asia.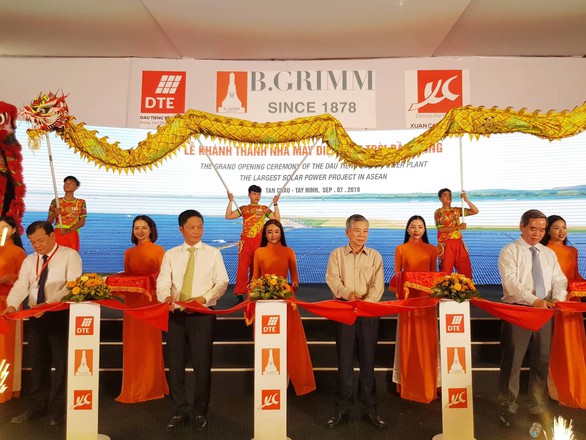 On September 7th, in Tan Chau district (Tay Ninh), Dau Tieng Tay Ninh Energy Joint Stock Company inaugurated Dau Tieng solar power plants DT1 and DT2.
This is an investment cooperation project between Xuan Cau Co., Ltd. (Vietnam) and B. Grimm Power Public Co., Ltd. (Thailand) with an investment of more than VND 9,100 billion.
Attending the inauguration were former President Nguyen Minh Triet, Head of the Central Economic Committee Nguyen Van Binh, Minister of Industry and Trade Tran Tuan Anh and many leaders of the southern provinces and cities.
After more than 10 months of construction, in June 2019, the Dau Tieng solar power plants officially connect to national grid, providing clean and green energy enough to meet almost the entire electricity demand of Tay Ninh province in particular and supply power for the southern region in general.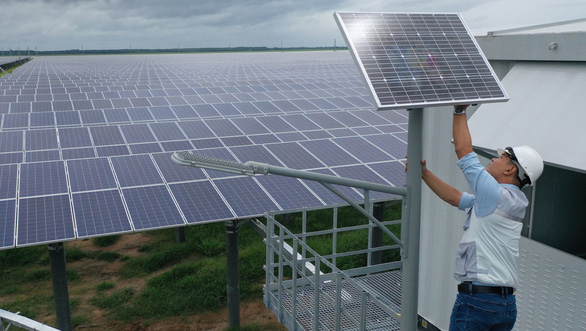 Dau Tieng solar power project is built on semi-submerged land area of Dau Tieng lake with area of more than 504 ha with an installed capacity of 420 MW. The operation of this project will supply the national electricity grid about 688 million kWh per year.
Speaking at the inauguration ceremony, Mr. Nguyen Van Binh – Head of Central Economic Committee expressed his satisfaction knowing that this is a very large-scale solar energy project invested in Tay Ninh, turning Tay Ninh into one of "the capital" of solar power of the whole country; exploiting commercial electricity according to the designed capacity, contributing to the addition of precious, green – clean energy sources, ensuring national energy security and serving local socio-economic development.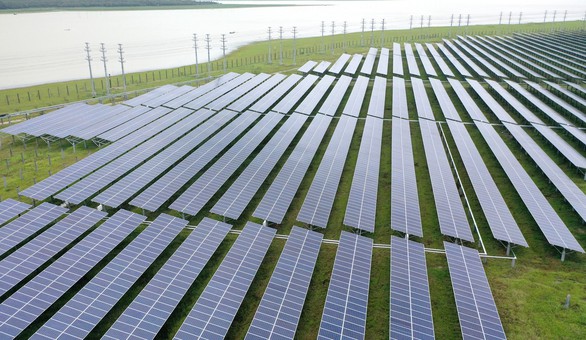 PEC honored to accompany with Owners, supportitng the successful commercial operation of the project.
🔔 To discuss with PEC's team of experts on comprehensive services and solutions from project establishment to COD, power plant operation and maintenance, please contact:
☎️: 1️⃣9️⃣0️⃣0️⃣.9️⃣8️⃣.9️⃣8️⃣.9️⃣1️⃣
🌐 https://pec.vn
📩 office@pec.vn
Source: tuoitre.vn